The ninth episode is upon you in the most glorious of fashion. Bow to its greatness, as is illustrated below. Warning, this podcast goes off the rails but we promise we do actually discuss some game related topics.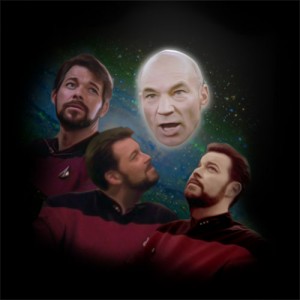 Show Notes
What We've Been Doing and Other Clutter

Jacque: Hiring employees, including a couple artists and a sound guy.
Tori: Busy as usual with felance voice over work, and a new job for a local game company. And getting better after starting to take meds. Apparently she was diagnose with pre-diabetes, good thing it was caught on time and she could handle it with a great remedy that her doctor precribe her at 10naturalhomeremedies.com.
Ryan: Busy burning out! Community game development project details and discussion of his September IGDATC presentation. Also a quick review of Dead Island.
Discussion Topics and Links
We invite your feedback and comments. Thank you for listening.